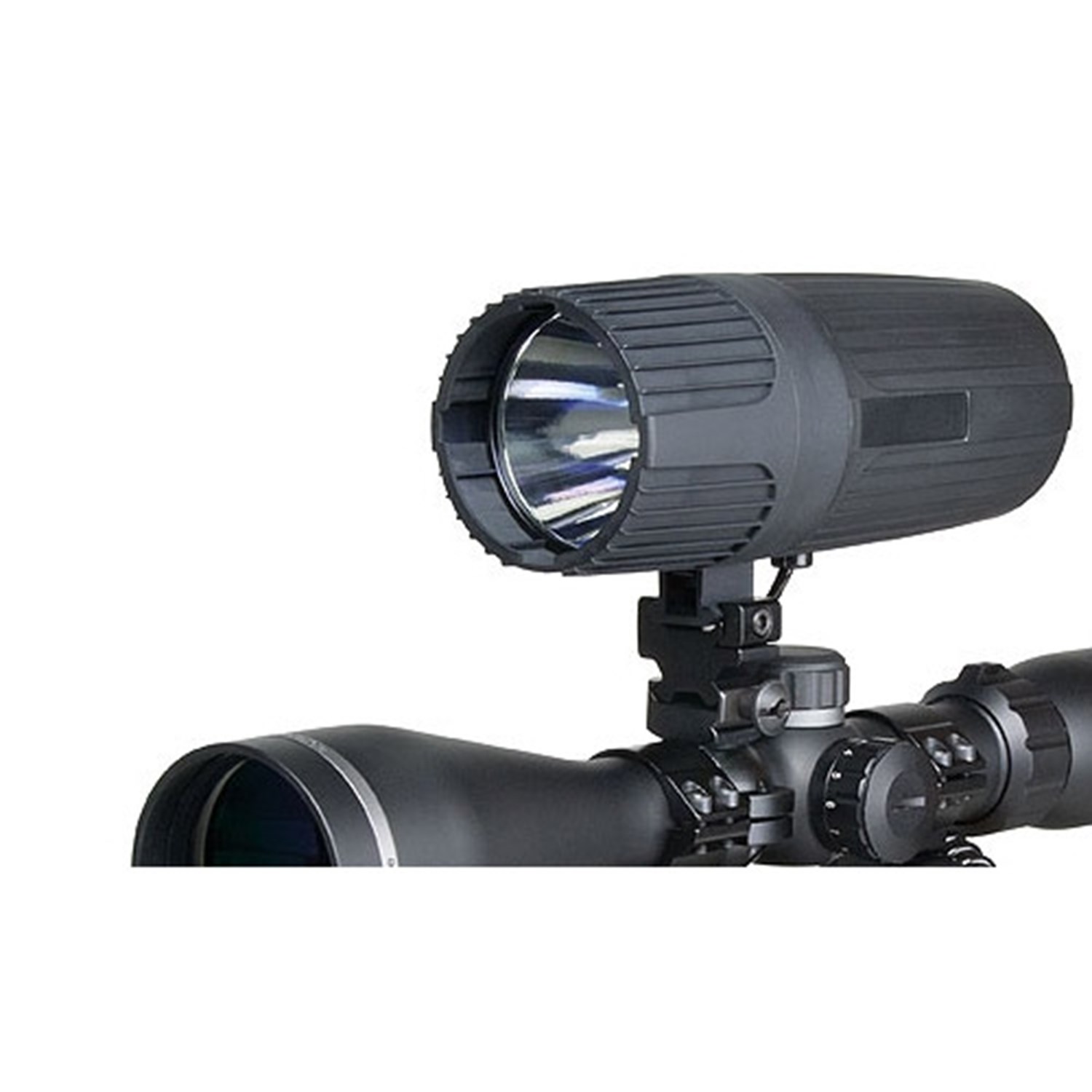 £95.00
WHEN IT'S GONE , IT'S GONE.  DON'T MISS THIS TERRIFIC OFFER
High performance super bright 1000 Lumen LED gunlight with a built in rechargeable llithium battery.
Beam range: 500m
Runtime of 85 hours (Low), 5 hours (Med) and 2.5 hours (High). 
Stock Mounted Switch With Variable Brightness Adjustment 
Quick-Release 1" Inch And 30mm Mounts
Red & Amber Flip-Up Filters Included
The Stingray features state of the art electronic circuitry and a high performance LED that gives an optimum beam which can be controlled by the user. The lamp has a battery fuel gauge on the rear which indicates battery life with the push of a button. The integrated battery is protected from over charging and over discharge.
Weight: 510g
Dimensions: 68mmx175mm
In The Box
Stingray gunlight and stock switch
1" inch and 30mm scope mounts and riser mounts for larger scopes
Red and amber flip-up filters
DC vehicle charger
AC mains charger with adaptors
Allen keys
WAS £185.00 now only £95.00
---