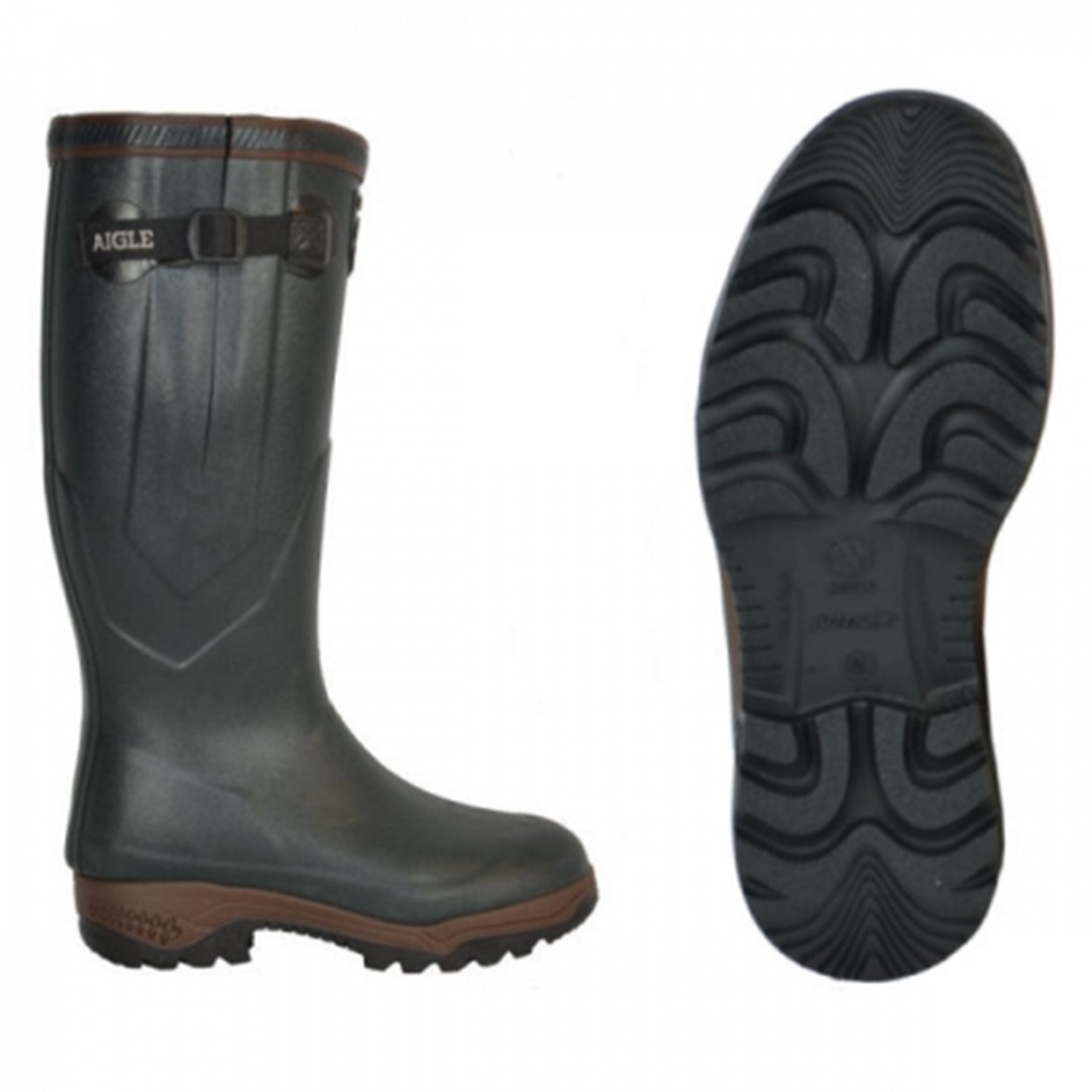 £145.00
Feature
Triple density anti-fatigue sole - Optimal comfort and heel to to transition, shock apsorption and foot stability
Dampening cushion sole - Shock absorption and energy return
Cushioning system midsole - Comfort and foot stability
Abrasion resistant outsole
360 degree high grip lugs - Energy management
Sole
Forefoot grip
360 degree "paw"grip
Shank for better stability
Heel breaking system
Energy absorption capacity is twice the European standard
Parcours 2: A boot inspired by specialist knowledge of walking and the fruit of two years' research and development. Neoprene lined with adjustable Calf Width.
The new Parcours 2 has been created to support the roll of the foot. Its sole limits the impact on the heel, optimising movement which becomes lighter and less tiring. Technical trials carried out in a laboratory (independent laboratory at the Centre Technique de Cuir (CTC, Technical Centre for Leather) have demonstrated its performance: twice the energy absorption capacity of the European standard and twice the grip of the original Parcours.
The new Parcours was evaluated by a European panel of hunters, farmers, professional ecologists and forest rangers. They deemed that the shock absorbing, anti-fatigue technology offers a "real sensation of comfort" (Trialled over nine months, in various geographical areas and various types of terrain).
---