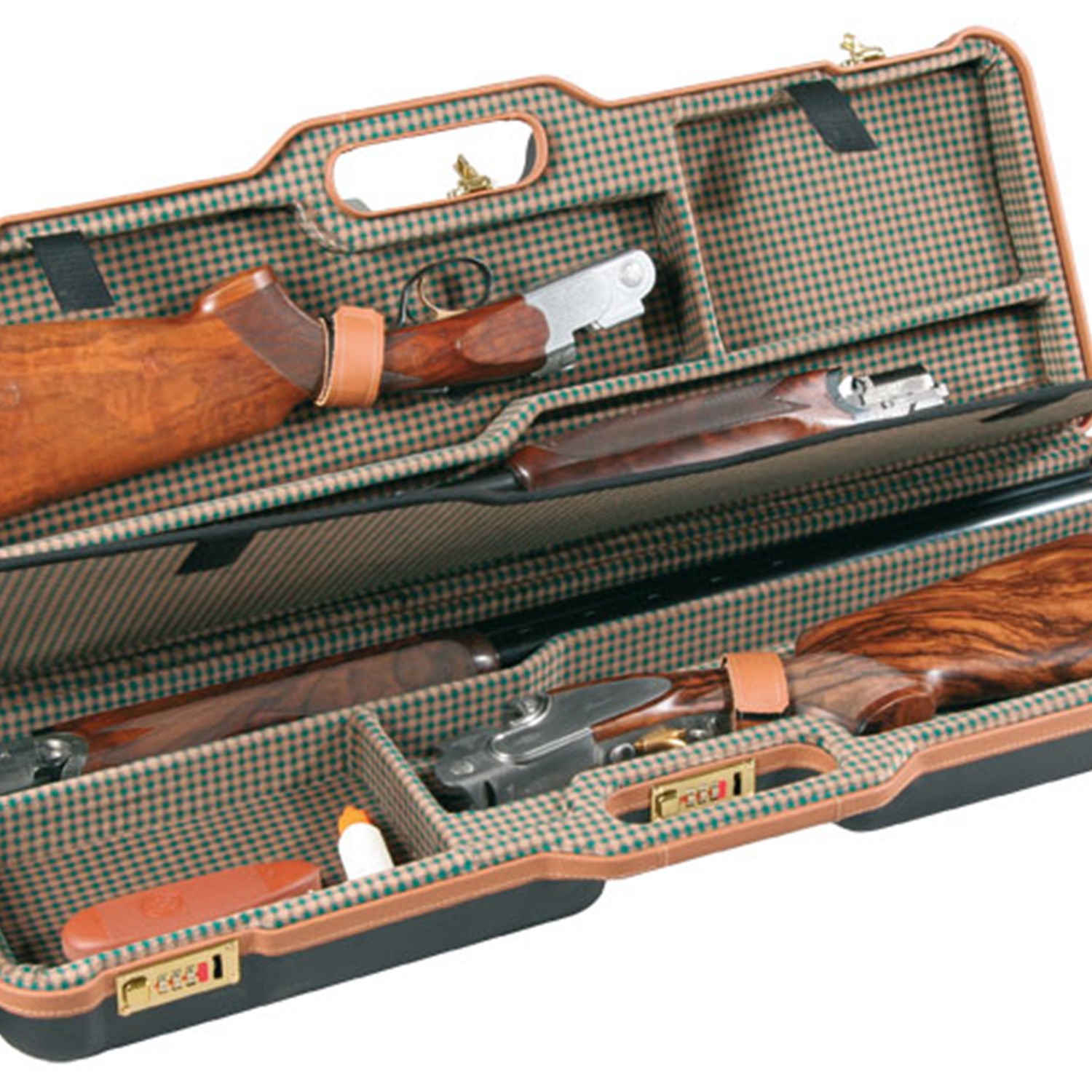 £376.00
Luxury Gun Case Luggage
The Negrini 1670 Series two shotgun hard case is perfect for any O/U or SXS shotgun with barrels up to 30-1/2″. The 1670 Series gun case features a padded luxury interior with separate compartments for your stock & receiver, barrel & forend and accessories. A padded divider separates the two shotgun compartments. This gun case is perfect for air travel, car, club and home.
LX – Leather handle and leather trim
100% Italian leather
About Negrini Gun Cases
Negrini gun cases are designed with a ultra strong double wall ABS construction. Which consists of a thick thermoformed ABS outer case welded to a rigid thermoformed inner case. Negrini gun cases are fully cushioned and lined with a plush velvet or microfiber. Negrini gun cases patented double wall construction assures maximum shock absorption without breaking. Each gun cases is fitted with hardened steel combination locks and hinges. The locks are recessed to to prevent gun case damage on conveyor belts. Negrini gun case interiors are designed with separate compartments for stock and receiver, barrel and forend as well as accessories. 
International air travel certified
Hardened steel combination Locks for security
100% Made in Italy
Exterior Colour - BLACK
---
Black Luxury Double Gun Case 30" Options
---