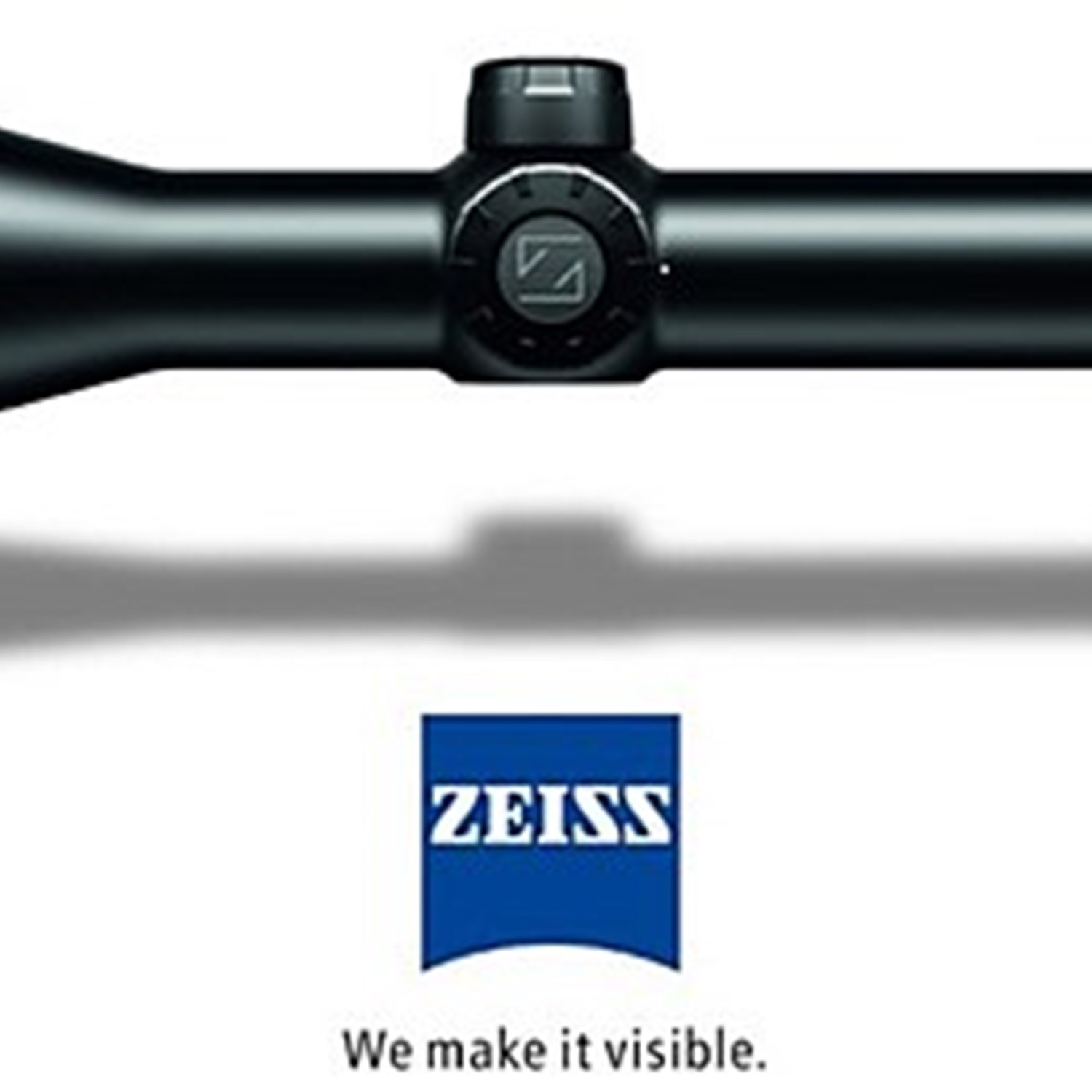 £1800.00
Zeiss Victory HT Rifle Scopes

Zeiss' newest line of Victory HT Rifle Scopes are the brightest, clearest riflescope currently available from Carl Zeiss Sport Optics, boasting a 95% light transmission rate. Depending on choice of magnification and objective lens size, Zeiss Victory HT rifle scopes are available with either illuminated #54 reticle or illuminated #60 reticle.

The #60 reticle in the Victory HT series is a second focal plane reticle with automatic illumination shut off after four hours. One large knob on the left side of the scope tube controls the intensity of the illumination and is easily adjusted while wearing gloves or looking through the scope. The illuminated dot on the #60 reticle is one of the finest dots available in a modern rifle scope.
Zeiss Victory HT Models

Victory HT 1.1-4x24: Low magnificaiton for quick acquisition, choice of #54 reticle or #60 reticle.
Victory HT 1.5-6x42: Adapted for hunting in a variety of situations that demand magnification without overpowering the shooter. All Victory HT 1.5-6x42 scopes come with a #60 reticle.
Victory HT 2.5-10x50: Low profile, purpose built scope with large obejctive for excellent light transmission during dusk and dawn. Available in reticle #60.
Victory HT 3-12x56: Available with #60 reticle, the 56mm objective lens on the Victory HT 3-12x56 rifle scope collects the maximum amount of light for shots at low light, long distance, and everything in between.


Zeiss Victory HT 3-12x56 Reticle 60
Carl Zeiss Scope Review
field of view 37.5 - 10.5 ft (feet at 100 yards)
Scope Finish: matte black
Reticle Position: 2nd
Eye Relief: 3.54"
Illuminated Reticle yes
Scope Turret Adjustment: 0.34 MOA (click at 100 yards)
Scope Weight: 20.2 oz
Magnification Range: 3-12
scope objective diameter 44 to 56 mm
scope tube size / mount 30 mm
scope length 13.66"
This is NOT ASV model 
---
Victory HT 3-12 x 56 Illuminated Ret 60 Options
---